The winner of the first prize of the "International Architectural Design Competition for the Thessaloniki ConfEx Park" was chosen unanimously, after a three-day meeting by the members of the Competition Jury, who were in the city from 20 to 23 July for this purpose. The winning design proposal is the team of Sauerbruch Hutton (Germany), Gustafson Porter + Bowman (Britain) and Elena Stavropoulou (Greece).
More
TIF-HELEXPO S.A. with the redevelopment of the Fairgrounds in the center of Thessaloniki envisions the construction of an Exhibition & Conference Center with strong identity, which will fulfill the highest standards that shall optimize the arrangement of its facilities and activities, respect environmental parameters and contribute to sustainable development. One of the main project goals is to stimulate the redevelopment of a prominent part of the city center, a redevelopment that shall have a major impact on the economy of the city and the broader area of Northern Greece, contributing, thus, to the transformation of Thessaloniki into one of the top, forward-looking cities of Europe and a leading, international business hub and tourist destination.
More About The Project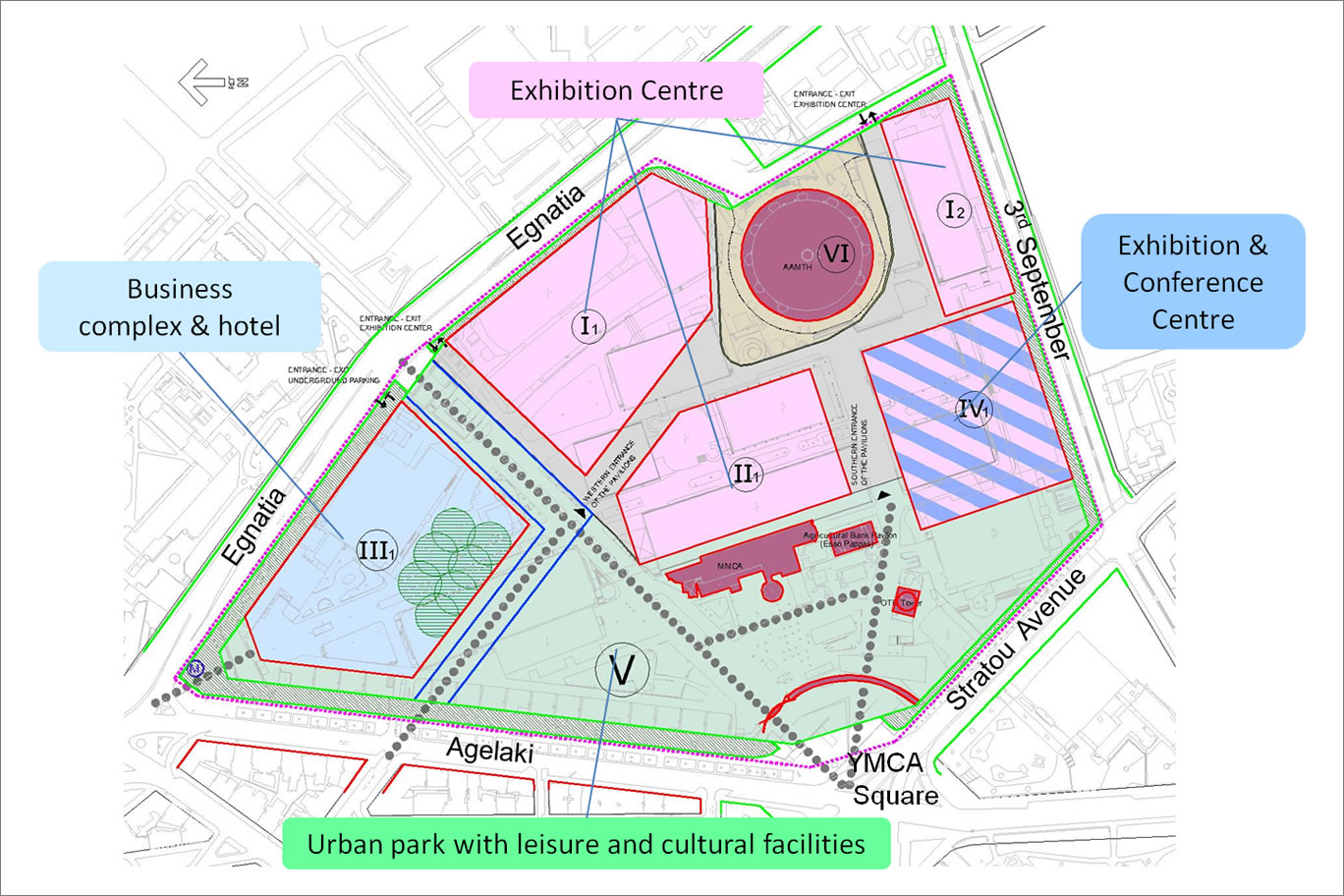 The "INTERNATIONAL ARCHITECTURAL DESIGN COMPETITION FOR THE THESSALONIKI CONFEX PARK" is launched as an international, one-­‐stage architectural design project Competition conducted in restricted procedure and it will be conducted according to the UNESCO Regulations and the UIA best practice recommendations. The Competition has been endorsed by UIA.
More About The Competition